Future Technology Heritage 2020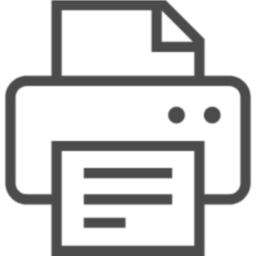 印刷
No.673 2020年11月
The registration and award ceremony 2020 of the "Essential Historical Materials for Science and Technology (nicknamed "Future Technology Heritage")" was held at the National Museum of Nature and Science in Ueno on September 15, 2020. This award ceremony was 13th times this year. 16 items were registered, bringing the total number of registered items to 301.

"Panel Exhibition of Future Technology Heritage"(Japanese) Details click here
Panel exhibition was held on September 15 - 27.

■ 2018 article(Japanese) Click here
■ 2019 article(Japanese) Click here



Photo 1: National Science Museum in Ueno, Tokyo


A thin-type air conditioner "Kirigamine"(MS-22RJ) of Mitsubishi Electric released in 1975, was registered as a Future Technology Heritage 2020. Mitsubishi Electric is one of JRAIA member companies.

This award ceremony was held with limited members due to covid-19, so we couldn't participate in the ceremony. But taking pictures was allowed with the winners, Mr. Ono and Mr. Nakagawa, in front of the panel display.



Photo 2: Panel Exhibition of Future Technology Heritage

Left: Mr. Ono, Deputy Senior General Manager, Mitsubishi Electric
Right: Mr. Nakagawa, Senior Manager, Mitsubishi Electric






Photo 3:Panel of a thin-type air conditioner
"Kirigamine"(MS-22RJ) , Mitsubishi Electric




1. Reason for selecting a thin-type air conditioner "Kirigamine" (MS-22RJ), Mitsubishi Electric

This air conditioner was the thinnest indoor unit in the industry at that time, which was successfully made 17 cm thin through the development of technologies such as heat insulation design, and hydrophilic treatment of aluminum fins in the heat exchanger. Space saving and energy saving are important aspects of air conditioning technology. In order for air conditioners to fulfill its function, they need to be installed in narrow houses in Japan. A space saving is necessary for this purpose. The "thinness" of air conditioners, which also has a visual impact, has promoted their spread to households.

This document is important not only as an example of the technological development of air conditioners, but also as a source of information on the characteristics of Japanese home appliances that captured the needs of the times when they were first introduced to the market.



Photo 4: A thin-type Air Conditioner "Kirigamine" (MS-22RJ)



2. Panel Exhibition of Future Technology Heritage
Although the number of registrated products were down to 16 compared to last year's 26, I was once again deeply moved by the honor of a nostalgic device. The design is also timeless and, conversely, fresh and stylish.




Photo 5: Other panels (camera)



Photo 6: Other panels (clock)


On that day, admission was restricted in front of the museum due to the covid-19. Visitors are requested to read the QR code and reserve their ticket on the reservation site. When the time comes, the staff at the entrance started calling out to visiters.

To be honest, I came to the entrance without making a reservation, but the friendly staff showed me how to get in there. If you visit the National Science Museum, please check the following web sites before you visit, just in case.



Photo 7: Admission was restricted in front of the museum


National Museum of Nature and Science, click here
Essenntial Historical Materials for Science and Technology (Future Technology Heritage), click here


Japanese