JRAIA event progress in 2020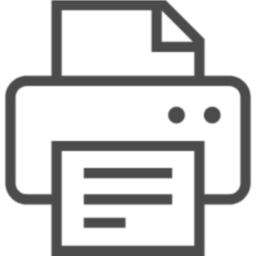 印刷
No.672 2020年9月


Covid-19 has been spreading around the world including Japan from early this year. New cases are still emerging everyday but the nationwide outbreak seems to have peaked in late July. In this summer, office worker in Tokyo is struggling to adjust to a 'new normal'



Blue Impulse was flying over the tokyo sky to
cheer up medical workers

※Licensed by TOKYO TOWER


Some events of JRAIA were canceled or postponed to reduce the risk of coronavirus infections from April 2020. However JRAIA is gradually resuming our activities while taking some measures for coronavirus.

Here is the JRAIA event progress in 2020.


1. HVAC&R JAPAN 2020

(

Canceled)


Venue: Makuhari Messe
Date: 3-6 March 2020

Next Event is planed to be held at Tokyo big sight on February 2022.


■HVAC&R JAPAN 2018 click here
■HVAC&R JAPAN Official Home page click here



HVAC&R JAPAN 2018

Opening ceremony




2. The 9th Annual Assembly Meeting (participants are limited)
Venue: 5th floor, Kikai shinko Building in Minato ward, Tokyo
Date: 24 June 2020

JRAIA Annual Assembly Meeting is held early June every year. In this year, this event was held with a limited number of participants.


Annual Assembly Meeting


■The 9th Annual Assembly Meeting 2020 click here
■Greeting message of Chairmans(movie) click here



3. Kobe symposium 2020 "International Symposium on New Refrigerants and Environmental Technology 2020" (Postponed)
Venue: Kobe International Conference Center
Date: 10-11 December, 2020

This event is always collecting nearly 600 participants from home and abroad every time, which are keen to know new refrigeration technologies. The event is held every two years.

Kobe symposium 2020 is postponed to October 2021.


■The previous(2018) event click here
■The schedule will be updated on our website as needed click here
Kobe symposium




Poster session



4. JRAIA committee activity
The Japanese Government has asked people to stay at home and refrain from going out unnecessarily as the coronaviruos is spreading. In response, some companies have introduced remote working. JRAIA also started web meetings for most committee activities from April 2020.



Staff operating a web meeting




5. Other international events
①China Refrigeration 2020 Postponed
 It was supposed to be held in Wuhan, China, 9-11 April 2020, but it was
postponed to 19-21 August 2020 at Chongqing in China.
The previous event click here


②The three countries assocciation meeting Canceled
Japan was a host country this year, but it was canceled due to covid-19.
Next schedule has not been decided yet.
The previous event click here


③ICARHMA annual meeting Web meeting
This meeting was supposed to be held in Brussels in collaboration with
Chillventa, which is the biggest HVAC trade show in Europe.
The previous event click here

④ JRAIA side event in MOP OEWG 42 Canceled
It was supposed to be held in Montreal , but it was canceled.
The previous event click here

⑤ ASEAN5 + J Workshop Postponed
It was supposed to be held in Malaysia, June 2020, in collaboration
with REVAC Expo, but it was postponed to 2021.
The previous event click here


ICARHMA in Boston